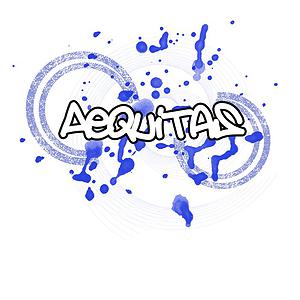 A Note From The Artistic Director
Rachael trained at NYU's Tisch School of the Arts and knew right away she wanted to start her own theatre company. She has performed as an actress in both New York and London and pursued an MA in the program at Kingston University championed by Sir Peter Hall. Aequitas means equality and justice, and Rachael has actively worked towards both, supplementing her acting experience with volunteering. She has volunteered for companies such as Head Start and Peace Games. Most recently, Aequitas participated in NCS The Challenge.
~ Rachael Bellis

And something from the Resident Director and General Manager
Sophia is originally from the Netherlands and has done a Masters in Shakespeare at UCL. From there she went on to do a directing course at Royal Central School of Speech and Drama.
She has been with Aequitas Theatre Company from the beginning and was appointed general manager and resident director in 2014.
Sophia has worked as a director on 'Measure for Measure', 'Merchant of Venice' and 'Conversations from the Web', a play about communication and social media.
Her assistant director's credits include 'Black Sunday' with Aequitas Theatre Company and 'Chances' with Closing the Gap Theatre, also has been an assistant director on 'Macbeth' with The AC Group and is an assistant director with improv group The Three Worlds Project.
~ Sophia Start
Last but not least from the Technical Director
Keen to experience all aspects of theatre and film Chuma has acquires skills on and off the stage, working in theatres across England like The Royal Shakespeare Theatre, The Oxford Playhouse, Birmingham Rep. theatre and much more.
Acting on stage shows like The Cherry Orchard, A Jovial Crew, Blood Brothers, One Flew Over the Cuckoo's Nest.
Lighting and sound effect shows include A midsummer Nights Dream, Tales from Ovid, Macbeth, Othello, Henry the IV Parts 1 & 2, King Lear The Family Reunion, VolPone and Henry the VIII.
Directorial skills were put to use in reproducing productions of Shopping and F**king by Mark Ravenhill, Popcorn by Ben Elton Bouncers by John Godbar and Shakers by John Godbar and Jane Thornton.
~ Chuma Emembolu